Quasi-Community Property
California attracts many visitors with its great weather and endless variety of activities. This is especially true for San Diego which is one of the state's top tourist destinations. It is not uncommon for tourists to become California residents after visiting the sunshine state. However, if a married couple moves to California and thereafter files for divorce, complications may arise regarding property acquired by the couple prior to their relocation. Their divorce attorneys will evaluate their property, and advise the parties as to where they stand.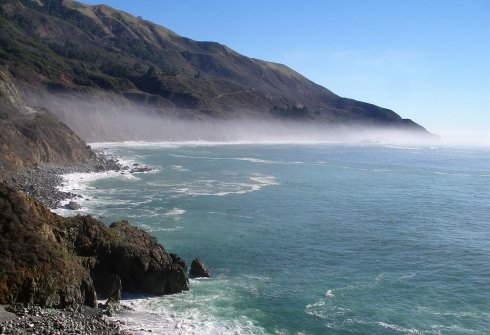 As a general rule, the division of property acquired during marriage is governed by the law of the state in which the parties lived at the time of its acquisition. This rule requires special attention from divorce attorneys, and applies regardless of where the property was acquired. For instance, if a couple living in California buys a luxurious condo in Manhattan, California law will govern the division of the condo upon divorce. However, if the couple lived in New York for the first ten years of their marriage and then relocated to California, New York law would apply to the division of all property acquired while the couple lived in New York unless the doctrine of quasi-community property applies.
Each state has established its own set of rules for the division of marital property, which divorce lawyers must be familiar with. In San Diego, and throughout California, family courts must divide all community property equally amongst the parties with few exceptions. In "equitable division" states, the court will divide marital property in a way that is "just and fair" but not necessarily equally. Thus, which set of laws will be applied to the division of marital property may have a significant outcome on the overall distribution.
Learn more about San Diego divorce lawyer Nancy J. Bickford, Esq.
Under Family Code § 125, "quasi-community property' means all real or personal property wherever situated, acquired…by either spouse while domiciled elsewhere which would have been community property if the spouse who acquired the property had been domiciled in this state at the time of its acquisition". The doctrine of quasi-community property allows San Diego family courts to apply California community property laws to property acquired by spouses prior to their relocation to California as long as the property in question would have been community property if it were acquired in California. Community property includes all property acquired by either spouse during marriage except by gift, bequest, or inheritance.
California courts may only apply the doctrine of quasi-community property if two conditions are met. First, both parties must establish domicile in California. Domicile requires physical presence with the intent to remain indefinitely. Second, subsequent to change of domicile, spouses must have sought from a California court a legal change in their marital status. Suppose that the couple separates, and only one spouse relocates to California while the other remains in New York – California courts would not be able to apply California community property laws to any property acquired in New York.
Please contact Bickford Blado & Botros if you are considering divorce. Consulting with an experienced San Diego divorce lawyer is highly important, and Nancy J. Bickford is the only attorney in San Diego County representing individuals in divorce, who is a Certified Family Law Specialist (CFLS), who is also actively licensed as a Certified Public Accountant (CPA). Whether considering divorce, a legal separation from your spouse, or have questions regarding child custody, don't settle for less when determining your rights. Call 858-793-8884 today to learn more about the consultation process.