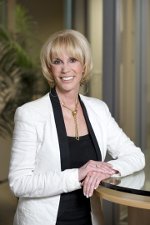 Nancy J. Bickford
Download VCard
Phone: 858-793-8884
Fax: 858-793-8874

12348 High Bluff Dr #220
San Diego, California 92130
Certified by the State Bar of California Board of Legal Specialization in Family Law, Ms. Bickford practices exclusively in the area of family law helping clients with divorce and separation in San Diego. Ms. Bickford is a graduate of California Western School of Law where she received honorable recognition for outstanding achievement in the areas of community property, taxation and civil procedure, as well as a West Publishing Award in recognition of her overall outstanding scholastic accomplishment. Ms. Bickford received her Bachelor of Science from Miami University, with a dual major in Systems Analysis and Mathematics.
San Diego divorce attorney Nancy J. Bickford earned her Master's in Business Administration from Golden Gate University in San Francisco, and went on to pass the test to be certified by the state of California as a Certified Public Accountant. She worked for Arthur Andersen & Co. in San Francisco where she gained expertise in auditing various types of businesses and financial institutions. Ms. Bickford left Arthur Andersen & Co. to work as the controller for a privately run firm operating hotels and real estate investments.
Following her involvement in the hotel and real estate investment business, Ms. Bickford returned to school to study law. After receiving her Juris Doctorate degree, she was admitted to practice law in the United States District Court Southern District of California and in all courts in the state of California. Ms. Bickford was immediately attracted to providing divorce help in San Diego, where she has found the perfect cross-over that allows her to pursue her passion for the law while also utilizing her financial and business background. In 2002, she founded Bickford Blado & Botros in Carmel Valley.
Ms. Bickford has volunteered her time to the San Diego Volunteer Lawyers Program and has been recognized each year for her contributions to the program, whether for volunteering as an attorney, or for contributing to their education programs. For the last seven years, she has frequently sat as a court-appointed temporary judge for the Superior Court, County of San Diego Family Law Division. She has similarly been recognized by the Superior Court of the State of California County of San Diego for distinguished and dedicated services as a judge pro tem of the Superior Court.
Memberships/Awards/Activities
Founding Member, Former Board Member, and Former Treasurer: San Diego Family Law Bar Association
Founding Member: San Diego Family Law College of Trial Advocacy
Member: California State Bar and the family law section
Past Member: San Diego County Bar Association: family law section
Past Member: Carmel Valley section of the San Diego County Bar Association
Executive Committee Certified Family Law Specialists - San Diego Chapter 2006-2008
Treasurer: Certified Family Law Specialists Committee - San Diego County Bar Association 2007 - 2015 Co-Chair: San Diego County Bar Association - Carmel Valley Section 2005-2007
Co-Chair: CFLS Winter Seminar 2007
Chair: CFLS Summer Seminar 2008
Volunteer Lawyers Program - Distinguished Service Award 2002
Association of Certified Family Law Specialists
Presenter: San Diego Volunteer Lawyers Family Law Seminar - 2002, 2004, 2006, 2007, 2008
Presenter: National Business Institute, September 2003 - "Family Law in California"
Presenter: CFLS Summer Seminar 2003 - "Recent Cases and Statutes"
Presenter: CFLS Winter Seminar 2005 - "Support Calculator Software"
Presenter: CFLS Fall Seminar 2006 - "Evidence"
Presenter: CFLS Fall Seminar 2007 - "Income for Support"
Presenter: San Diego County Bar Association, Carmel Valley Section - "Fiduciary Duties 2004"
Board of Directors: Desert Hot Springs Chamber of Commerce (1980-1985)

Read a testimonial from a client referred to Nancy by a friend
Education
J.D., California Western School of Law, 1996
MBA - Major in Accounting , Golden Gate University
B.S. Dual Major, Miami University
Major: Systems Analysis Major: Mathematics
Jurisdictions Admitted to Practice California, 1996
United States District Court Southern District of California , 1996

Professional & Bar Association Memberships
Certified Family Law Specialists
Chair: CFLS Summer Seminar 2008 Committee Executive, San Diego Chapter 2006 - 2008 Co-Chair: CFLS Winter Seminar 2007 Committee Treasurer, San Diego Chapter 2007 - 2009
San Diego County Bar Association
Member from 2004-2014, Co-Chair Carmel Valley Section 2005-2007
Association of Certified Family Law Specialists
Member Since: 2014
Founding Member San Diego Family Law Bar Association, Treasurer San Diego Family Law Bar Association 2014-2015
Certifications
Certified Family Law Specialist – Certified by the State Bar of California Board of Legal Specialization
Certified Public Accountant – Formerly licensed and Certified by the California State Board of Accountancy
Masters in Business Administration – Golden Gate University
Legal Activities
Teacher-Mentor Award 2009 in honor of Michael C. Shea – Certified Family Law Specialists
Distinguished Service Award 2002 - Volunteer Lawyers Program
Presenter: San Diego Volunteer Lawyers Family Law Seminar – 2002, 2004, 2006, 2007, 2008, 2009
Presenter: National Business Institute - "Family Law in California" - September 2003
Presenter: CFLS Summer Seminar 2003 – Recent Cases and Statutes
Presenter: CFLS Winter Seminar 2005 – Support Calculator Software
Presenter: CFLS Fall Seminar 2006 – Evidence
Presenter: CFLS Fall Seminar 2007 – Income for Support
Presenter: CFLS Winter Seminar 2009 – Ethics
Presenter: San Diego County Bar Association, Carmel Valley Section – Fiduciary Duties 2004