Property Valuation - Art, Antiques, & Collectibles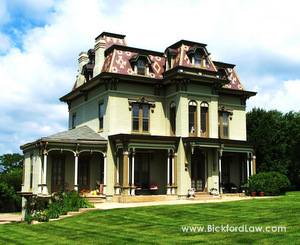 In a typical divorce in San Diego, many assets with clearly ascertainable values must be divided. For example, if the parties share checking accounts or savings accounts these accounts can simply be closed and the cash divided. If the parties own vehicles or a home these assets can be sold and the proceeds divided equally. However, as divorce attorneys can attest, dividing community property can become more complex if the couple acquired art, antiques, or collectibles during marriage. Many spouses find it difficult to put a price on rare art or star wars collectibles at divorce.
Despite the sentimental value inherent in collections, such items are typically valued at their "fair market value". The fair market value of an asset is the amount it would be sold for under normal conditions. As divorce attorneys may advise their clients, this means that if the value of an item has depreciated from the time it was purchased, the spouse will not be able to recapture that loss. On the other hand, if the asset has gone up in value, both spouses will be able to reap that reward. Also, fair market value should not be confused with the cost to replace an item.
Attorneys will generally work with their clients to come to an agreement with respect to the division of community property. If the parties' agreement is to sell unique items such as art, antiques, or collectibles, the fair market value will be nearly irrelevant because they will simply split the proceeds of the sale. However, it is not uncommon for one party to the divorce to want to keep the collection or art. In this case, the value of the unique asset will have to be offset against other assets in the marital estate in order to accomplish an equal division of the community estate. Under California community property laws, each spouse is generally entitled to one-half of each community property asset. Therefore, if one spouse takes an item in its entirety, the other spouse will be entitled to compensation.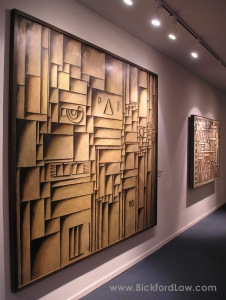 Valuing unique art, antiques, or collectibles can be much more complicated for a divorce attorney than valuing other traditional assets. For example, if the parties need to ascertain the value of a vehicle they can check Kelley Blue Book and if they need to value a home they can have it appraised. However to determine the fair market value of a collectible, it is essential to obtain the opinion of a person who regularly deals in the purchase and sale of similar items.
These types of appraisals can be expensive and more difficult to accomplish. In settlement negotiations, clients and divorce attorneys have the opportunity to work together to come up with an equitable division of the community estate while avoiding the cost and time of expensive appraisals.
Contact Bickford Blado & Botros for more information about the family law consultation process. Whether you are contemplating a divorce from your spouse, a legal separation, or have questions regarding property division and valuation, don't settle for less when determining your rights. Nancy J. Bickford is the only attorney in San Diego County representing clients in divorces, who is a Certified Family Law Specialist (CFLS) and who is actively licensed as a Certified Public Accountant (CPA). Call 858-793-8884 in Del Mar, Carmel Valley, North County or San Diego today.