Sanctions in Family Law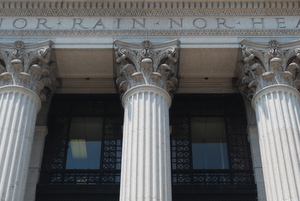 One of the most frustrating aspects of a divorce attorney's job is not being able to control the behavior of the opposing party. Divorce litigants frequently complain to their attorneys about the uncooperative and sometimes spiteful conduct of their spouse. In a
high conflict divorce case
, thousands of dollars can be spent in attorney fees when the client calls and emails his or her attorney to discuss the problems he or she is having working with his or her spouse. The clients want "justice" and for their spouse to be punished for inappropriate behavior. Unfortunately, there is not much an attorney can do to change the attitude of the other side. Attorneys can write threatening letters and file motions with the court,
but at what cost
? The price to chase down the other party for combative behavior is often very high and derails the divorce process.
It is important to conduct a
cost/benefit analysis
of involving your divorce attorney in personal disputes between you and your spouse. Although you are going through a divorce, you and your spouse will have to work together to
separate your finances
or as co-parents if you have children. There are a lot of steps involved in untangling the life you built with your spouse and establishing two new separate households. Because of the nature of the divorce process, divorcing spouses have a multitude of opportunities to make the other's life very challenging.
In some cases, the begrudged spouse takes his or her antagonizing too far. In a divorce case, spouses have the ability to request a sanctions order from the court on the basis that the obstreperous behavior of the opposing party violates California's policy of
promoting settlement
in family law cases. For example, unreasonable delay of the proceedings impedes settlement of a divorce case and a family law judge may impose a monetary sanction for such delay tactics. Pursuant to Family
Code section 271
,
"the court may base an award of attorney's fees and costs on the extent to which the conduct of each party or attorney furthers or frustrates the policy of the law to promote settlement of litigation and, where possible, to reduce the cost of litigation by encouraging cooperation between the parties and attorneys."
After
consulting with their attorney
about sanctions motions, clients often want to file a request for sanctions under Family Code section 271 each time their spouse upsets them. The client does not want his or her spouse to "get away with this" or "win". However, it is important to consider the potential cost of such a motion and how requesting sanctions could delay completion of the divorce process. Often times, it makes financial sense to "bite the bullet" and work with a difficult spouse as best as possible to finish the case and move forward. On the other hand, sometimes a sanctions motion is the only way to get the attention and cooperation from a spiteful spouse. It is imperative to discuss these issues with an experienced
family law attorney
and decide what is best for your case.
Please
contact us
if you are considering a divorce from your spouse, a legal separation, or have questions regarding child custody and visitation.
Nancy J. Bickford
is the only attorney in San Diego County representing clients in divorces, who is a Certified Family Law Specialist (CFLS) and who is actively licensed as a
Certified Public Accountant (CPA)
. Don't settle for less when determining your rights. Call 858-793-8884 in Del Mar, Carmel Valley, North County or San Diego.