Reviews & Testimonials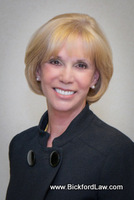 In researching divorce attorneys, people often look to the experiences and comments of an attorney's past clients for insight.
Clients of Bickford Blado & Botros are met with a compassionate and knowledgeable legal team, and often give many thanks for the work done on their behalf.
Read on for reviews of Nancy Bickford and the rest of the firm.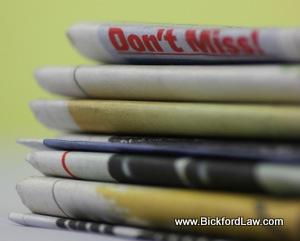 Complex divorce needs quality representation
Nancy Bickford is the first professional I have hired through an ad in the paper (a small ad in the Carmel Valley neighborhood paper), but I am very glad I did. Nancy is both an attorney and a CPA. I am going through a complicated divorce involving many non-routine issues related to the unusual nature of my assets and income as well as a complex separate property situation. Nancy's hourly billing rate is very competitive with other attorneys, and her expertise and business acumen has enabled her to represent me in an efficient manner, which has resulted in a very reasonable overall fee despite my complicated case.
Nancy is also very patient with me. Obviously, I am very close to my case, and I have a lot of ideas as to how the case should be handled. Nancy has explained to me on numerous occasions why my "good" ideas really are not that good. :) She has done so with understanding of my emotional attachment to the case, and on a few occasions with good humor, but always with respect.
I have no complaints regarding Nancy's representation of me, and I would highly recommend her to anyone who needs a family law attorney.
-J.H.
---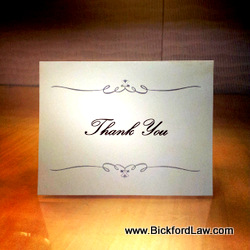 Small notes of thanks
Sometimes, small gestures make a big difference in our clients' lives. Clients of Bickford Blado & Botros routinely send messages of appreciation and gratitude to our divorce attorneys and paralegals. Below, we share some of our favorite thank-you notes our divorce attorneys have received.
"Thank you so much for all you have done. I really appreciate your calm professionalism and your kind demeanor."
-K.W.
"If anyone contemplating using your firm wants a reference, don't hesitate a nano-second to give them my name. I am especially grateful that you sent me the draft on your day off while you were spending time with your family."
-J.H.
"Many thanks to you, Nancy, for all of your hard work, emotional support, and professionalism throughout this long process. Thank you for helping the court to see the situation from my point of view, preserving my custody rights, and improving my long-term economic well-being. Personally, I can't tell you how much better my life is now then when I walked into your office over two years ago. I was a wreck. My friends are amazed at the transformation. You guys do such important work. I really appreciate it."
-P.B.
"I wanted to thank you, Nancy, and the rest of the firm's staff for your sound and aggressive assistance through this very difficult and emotionally taxing divorce. I wish everyone in your office the best!"
-E.K.
"I want to thank you for everything you've done for me, and more importantly for my children. I am really glad this part is over. I appreciate your hard work and professionalism. You and your staff have been wonderful."
-J.B.
"I appreciate all you have done to facilitate this divorce, with both your professional and personal counsel."
-C.W.
"Thank you and your paralegal for the legal services you provided for me. Your legal advice as well as services rendered by your team was very professional and timely."
-C.K.
"First of all, can I just say WOO HOO! I really appreciate you keeping me updated. Thank you so much for everything and for all of your hard work. Most certainly you made my afternoon!"
-S.V.
"I appreciate everything your team has done to bring this matter to a conclusion. You just made my day/weekend/life!"
-T.S.
"Oh My! Thank you very much for your help!" (with respect to news that the client's divorce was finalized)
-M.S.
Thank you so much for your professional guidance, your personal support and your wise counsel. The compassion and concern you and your staff provided to me throughout this very difficult process was of great comfort. You have been very generous with your time and consideration and I am grateful.
-C.P.W.
Don't settle for less when determining your rights. Nancy J Bickford is the only divorce attorney in San Diego county who represents clients in family law, is a Certified Public Accountant (CPA), and is a Certified Family Law Specialist (CFLS). Contact us today at (858) 793-8884 or send us a message for more information about the consultation process.
Ms. Bickford routinely represents clients in San Diego, Del Mar, and Carmel Valley, with her office being conveniently located at 12348 High Bluff Dr., Suite 220, San Diego, CA 92130 - on the southeast corner of High Bluff Dr. and El Camino Real.
---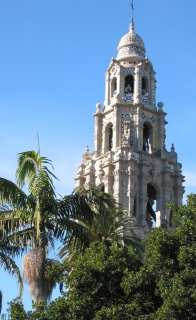 Divorce, post-divorce, and beyond
"When I began the process of my divorce I knew I didn't want an attorney who worked in several areas of law. In the same way, I would rather have a medical specialist, instead of general practitioner, treating a specific disease, I wanted an attorney who had extensive experience in working out divorce agreements, so I specifically looked for a family law specialist. I interviewed at least 5 attorneys before finding Nancy, and would not hesitate to recommend her to anyone needing a good family attorney.
It was very important to me to work with someone who would work towards a peaceful, fair settlement. I consider myself to be an intelligent professional woman, but honestly, I have to admit, my ex-husband has the edge in matters of finance, and in negotiating, so I needed someone to help me. I never felt Nancy was pushing towards a fight, but I also felt very confident that Nancy would be one who would not be taken advantage of.
Most recently, I had a post-divorce issue that threatened to wreak havoc with my financial security, and the peace I was able to maintain with my ex-husband. I asked several friends for suggestions, I did independent research, and I definitely lost sleep over it. When I went to see Nancy, it was interesting to watch her approach. My situation was very unique, and not one that she would have encountered frequently, if at all. It was clear that she, too, was puzzled at first, but she dove into the issue examining it from all angles.
After about 45 minutes of examination and re-examination, she discovered a solution that left both myself, and my ex-husband in an even better situation than when I walked in the door. He was more than happy to sign off on it, and I am more secure financially than I was before seeing Nancy.
If you are looking for a sharp attorney with a lot of experience, combined with an ability to think on her feet, I highly recommend Nancy Bickford."
-S.R.
---
Spousal support and asset division
"The first attorney I met with said that I would have to pay spousal support, and his view on the division of community assets looked discouraging. When I met with Nancy, she immediately determined that I would not be liable to pay spousal support, which has been confirmed by opposing counsel.
Also, Nancy has been able to formulate a settlement proposal of the community assets that exceeded my expectations. Nancy and her staff quickly reply to all my questions in a friendly and professional manner. They have also kept the divorce moving forward despite opposing counsel's sluggish progress."
-E.K.
---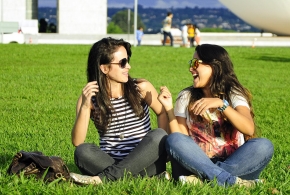 Referred by a friend, client sees results
"Nancy was referred to me by a friend who had hired Nancy for her divorce years ago. Before going for my consultation, I had consulted with a few other attorneys and never felt the right chemistry with any of them. From the moment I stepped into Nancy's office I was greeted by friendly staff who immediately made me feel welcomed and at ease during a really stressful time.
Nancy was warm and inviting and made me feel very comfortable from the start. Throughout the course of my case, Nancy has continued to gain my confidence in her skills and I firmly believe that she cares about me and my needs.
I highly recommend Nancy Bickford as a family law attorney."
-Sarah
---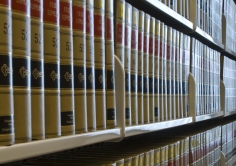 Seeking information, client receives guidance
"I hired Nancy Bickford for my divorce. Nancy was very kind and helpful in making what could have been a very difficult and confusing situation into one that I felt in control of and confident in.
She handled my case with the utmost professionalism. Her staff was kind and attentive. Should I ever need a family law attorney again (cross my fingers I don't), I would certainly look to Nancy for her guidance once again."
-Richard
---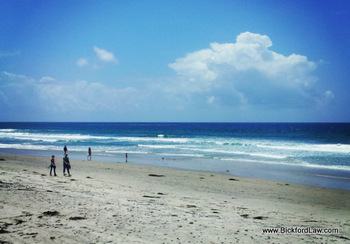 Interviewed many, selected Nancy
"Nancy Bickford and her team members are an amazing combination. I interviewed quite a few attorneys before I retained Ms. Bickford, and it proved to be a great decision. She is professional, intelligent, and very caring. I would refer her to anyone."
-L.C.
---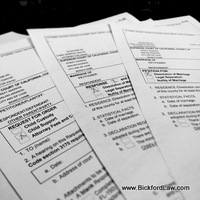 Blindsided by divorce papers
I needed to find a divorce attorney when my husband served me with papers, and learned about Nancy through the internet. I did not originally want the divorce, and I had no idea where to start.
I read some of the information Nancy has on the website about the whole process, her and her office, and decided to consult with her. She helped me understand the papers, and being from another state originally, Nancy explained to me what happens in a divorce here in San Diego.
After we talked about my ex and I going to court versus going to mediation, we decided to try a mediator. It worked out after a few appointments, and we settled our divorce that way. Nancy told me when the other side was not being realistic, and also when I was, so I felt like she kept the divorce on track. It is final now, and I've been moving forward ever since.
I would recommend Nancy's firm to anyone unfortunate enough to need a divorce lawyer.
-A.G.
---
Note of Thanks
Nancy,
In a strange way, I am happy to have met you. Albeit, I wish it were under different circumstances. I'm so glad that I didn't have to see a courtroom and happy to be able to now focus 100% on my children. I know we have more work to do, but this has been a huge burden lifted from me. I am so grateful and appreciative of all your hard work!
-Eric S.