Division of Property
Property division can be the easiest and least costly part of a divorce, or it can be the most complex and most costly part of a divorce. Property division essentially consists of three steps:
Identification of all property and debts;
Characterization of all property and debts as either community property or separate property; and
Valuation of community property and community debts.
When all community property is easily identified and valued, division of community property and debts can be the easiest and least costly part of a divorce because in California we simply divide community property (and debts) equally.
When there are disputed separate property claims, and tracing claims to separate assets or debts, as well as other complex claims for credits and reimbursements, this analysis can become quite complex. Moreover, if one party owned a business at the time of marriage, there will be other complex analyses required to determine the community property versus the separate property components of the growth (or appreciation) of that business.
San Diego Divorce Attorney's Blog - Read more

Nancy J. Bickford's background as a Certified Family Law Specialist, Certified Public Accountant, and MBA provides her with superior knowledge of these analyses, so that our firm is best able to advise you of your optimum strategy in these matters. In Del Mar and across San Diego, our courts often require that a neutral accountant serve as the court's expert to value a business and to perform other calculations needed by the court to determine what separate and community components exist in a business. Armed with our business background and Ms. Bickford's CPA and MBA, we are in a superior position to advise you of your rights and to present your case to a court or to a court-appointed expert in the best light possible.
Read more about divorce attorney Nancy J. Bickford, Esq.

Identification of Property and Debts: At the outset of your case both you and your spouse will be required to list all assets and debts of which you are aware, whether community or separate, and you will be expected to state all material facts and information that relate to those assets and debts and their values.
Characterization of Assets and Debts as Community Property or Separate Property: "Characterization" is the process of categorizing all assets and debts that exist at the date of your separation as either community or separate (or a combination thereof). This can involve extensive tracing and forensic analyses, or it may be very straightforward and be determined at little or no cost. As a divorce lawyer, Ms. Bickford's accounting and financial background leave her in a superior position to lead you through this process, whether it is simple and straightforward or complex and potentially costly.
Valuation of Community Property: Again, this can be an easy process or a costly complex process. If we are valuing a community property home, a neutral appraiser can perform this for minimal cost. If we are appraising a community business in San Diego, our rules require that we retain a neutral business appraiser. The complexity and cost for this appraisal is related to many factors. Ms. Bickford's understanding of such financial matters as business appraisals will serve you well when we are preparing for such an appraisal.
Generally, division of property is a significant point of contention in Del Mar divorce cases. The issues are often resolved either at mediation, through settlement, or later at trial. Divorce attorney Nancy J Bickford, Esq. is a zealous advocate for clients with property division issues, and simply put, she gets results.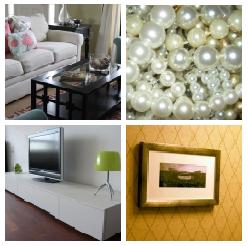 Don't settle for less when determining your rights. If you wish to schedule a consultation with Nancy J. Bickford, call us at (858) 793-8884.

Read a testimonial from a client with property division issues