Reviews & Testimonials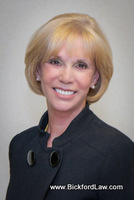 In researching divorce attorneys, people often look to the experiences and comments of an attorney's past clients for insight.
Clients of the Law Offices of Nancy J. Bickford are met with a compassionate and knowledgeable legal team, and often give many thanks for the work done on their behalf.
Read on for reviews of Nancy Bickford and the rest of the firm.