The San Diego Divorce Help Clinic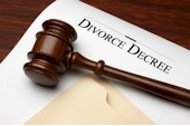 Contemplating divorce or in the beginning stages of one? Going through a divorce is tough; you need to know that there are resources available to you in the San Diego area. The San Diego Divorce Help Clinic opened in the year 2000 and is located in Carmel Valley. It offers several services to those families struggling with divorce, seven days a week. The San Diego Divorce Help Clinic can help you find a qualified attorney to help you with the legal process. It is important to have someone you can trust.
The San Diego Divorce Help Clinic offers a walk in clinic every Wednesday from 12-1pm free of charge. It is an opportunity for those of you who have questions, concerns, or are just seeking information about divorce to have a private meeting with a staff member. You don't even need an appointment; you can drop in on your lunch break or on your way home from work. Learn about the divorce process, parenting plans, mediation, and family court. Although the staff cannot give you legal advice, they can assist you in finding the right attorney who can.
There is also a divorce planning workshop you can attend free of charge. It is a one hour class to prepare you for what to expect when filing for a divorce. Advanced registration is required, but it won't cost you anything. There will be things you don't know or didn't even think about, and this is a great way to get educated before it's too late. This is also a great way to meet other people going through the same thing as you.
You can join a divorce support group at the clinic. The group provides information to help you understand the legal and psychological events that are happening in your life. You will receive support, tips, encouragement, and inspiration from others who are in similar situations. The group is open to anyone in the early stages of divorce and usually meets one night a week. Members participate in social events together such as coffee, dinner, hikes, etc. It is a great way to build support through this difficult time.
The San Diego Divorce Help Clinic also offers mediation services as an alternative to litigation. Trained mediators are on site to help you and you're soon to be ex spouse sort through the details of your divorce in an amicable way. Get a free 30 minute consultation to find out if mediation is right for you and your family.
Also watch out for San Diego Court approved co-parenting classes coming soon.
At Bickford Blado & Botros, we understand how difficult divorce can be on you and your children. We offer passionate representation that gets you results. Call (858) 793-8884 to schedule a consultation with a Certified Family Law Specialist who can assist you with child custody and visitation matters, child support, spousal support, property division, and domestic violence issues. We look forward to working with you.