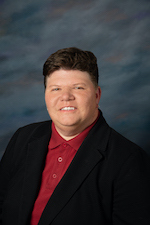 Michele M. Vallat
Download VCard
Phone: 858-793-8884
Fax: 858-793-8874

12348 High Bluff Dr #220
San Diego, California 92130
Val, as she prefers to be called, was born and raised in New Jersey. Ms. Vallat received her Bachelor of Arts Degree in History from Franklin & Marshall College in Lancaster, Pennsylvania. She graduated from California Western School of Law in 2002. In her last year of law school, she worked for the family law firm of Lesh & Lesh, and since then, she has practiced Family Law exclusively. Prior to joining the firm and after her employment with Lesh & Lesh, Ms. Vallat ran her own firm and was employed as a Staff Attorney with Greenman, Lacy, Klein, O'Harra & Heffron before landing in December 2006 with the Law Office of William R. Fuhrman, first as an associate and later as a Partner during her 16-year tenure.
Ms. Vallat is a seasoned negotiator with extensive experience in conflict resolution. Her skills have been recognized by the Superior Court of California, and in 2013, she was appointed as a Judge Pro Tempore with the San Diego Superior Court. Since her appointment in 2013, she has accepted assignments to act as a mediator both for the Court and thereafter in private practice. Using those skills in conjunction with her passion for Discovery Law, she has also served as a Discovery Referee to resolve discovery conflicts.
Prior to law school, Ms. Vallat worked in public relations and handled the financial/business operations of a graphic design business. Ms. Vallat often calls on those skills in complex legal cases, particularly those with sensitive personal matters or complicated financial issues.
In 2016, Ms. Vallat became a certified golf professional because of her desire to learn the intricacies and nuances of the sport. She owns several rescue dogs and is often seen with at least one of them.
Ms. Vallat is a member of the State Bar of California, the San Diego County Bar Association, and the North County Bar Association.
Education
J.D., California Western School of Law, 2003
B.A., Franklin & Marshall, 1996
Professional & Bar Association Memberships
California Bar Association
North County San Diego Bar Association